---
Phase 1 of the Caltech ASC converging shock experiments.
The lensing of the shock by a contact is not a trivial problem. At the point where the lens and wedge meet there are three requirements outlined by P. Dimotakis and R. Samtaney
The transmitted shock must be perpendicular to the wedge face
The reflected wave must be cancled to minimize wave reflections from the the wedge walls
the angle by wich the flow turns across the transmitted shock should be such that the flow is radial immediately behind the transmitted shock
The particular case identified has a lens to driver gas density ratio of 1.4, with gamma =1.4 for the lens gas and 1.5 for the driver. The incoming shock strength is M=1.3122 in the driver gas, and the wedge half-angle is 11.617degrees. For these particular conditions, the lens shape is very close to an ellipse of aspect ratio 4.448 centered at x=2.14R to the right of the apex ( where R is the lengh of the wedge plates) The
code
is documented and the VTF repository holds the
Phase 1 input files
. An example of the circular shock produced by Phase 1 (color density contours shown):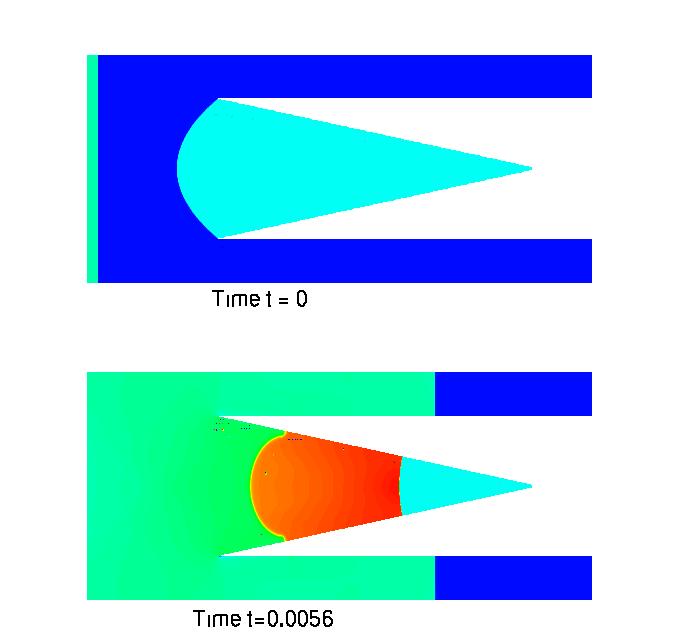 To illustrate the smoothness of the shock produced by the lensing procedure, the shockspeed along the centerline is calculated and comparied with an equivelent Phase 0 (no lens) case.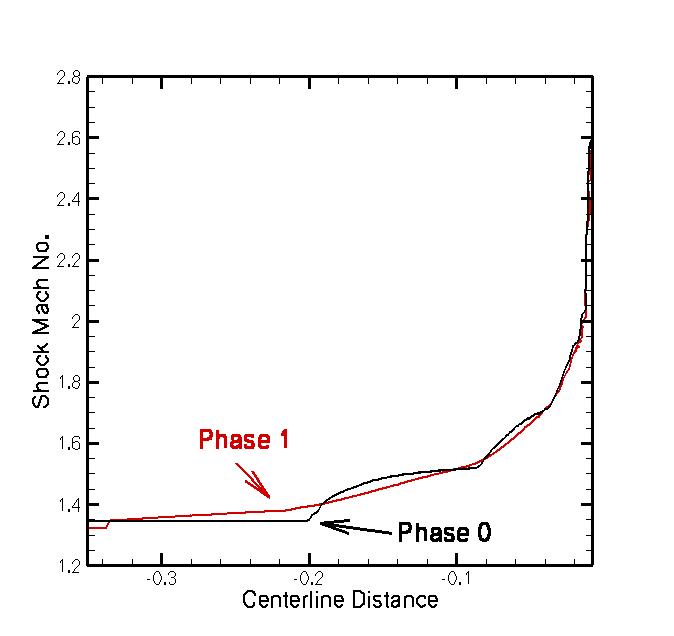 Notice that the Phase 0 has sharp changes in shock speed as the mach-stem reaches the centerline, these are absent in the Phase 1 simulations. Also, here is an animation of the pressure along the center-line (y=0) of the wedge produced to aid the experimental design :
CenterlinePressure.avi
. Here is an example of the circular shock being produced by the gas lens in the case where the contact between the lens and driver gas has a "membrane" consisting of a thin layer of a very heavy gas.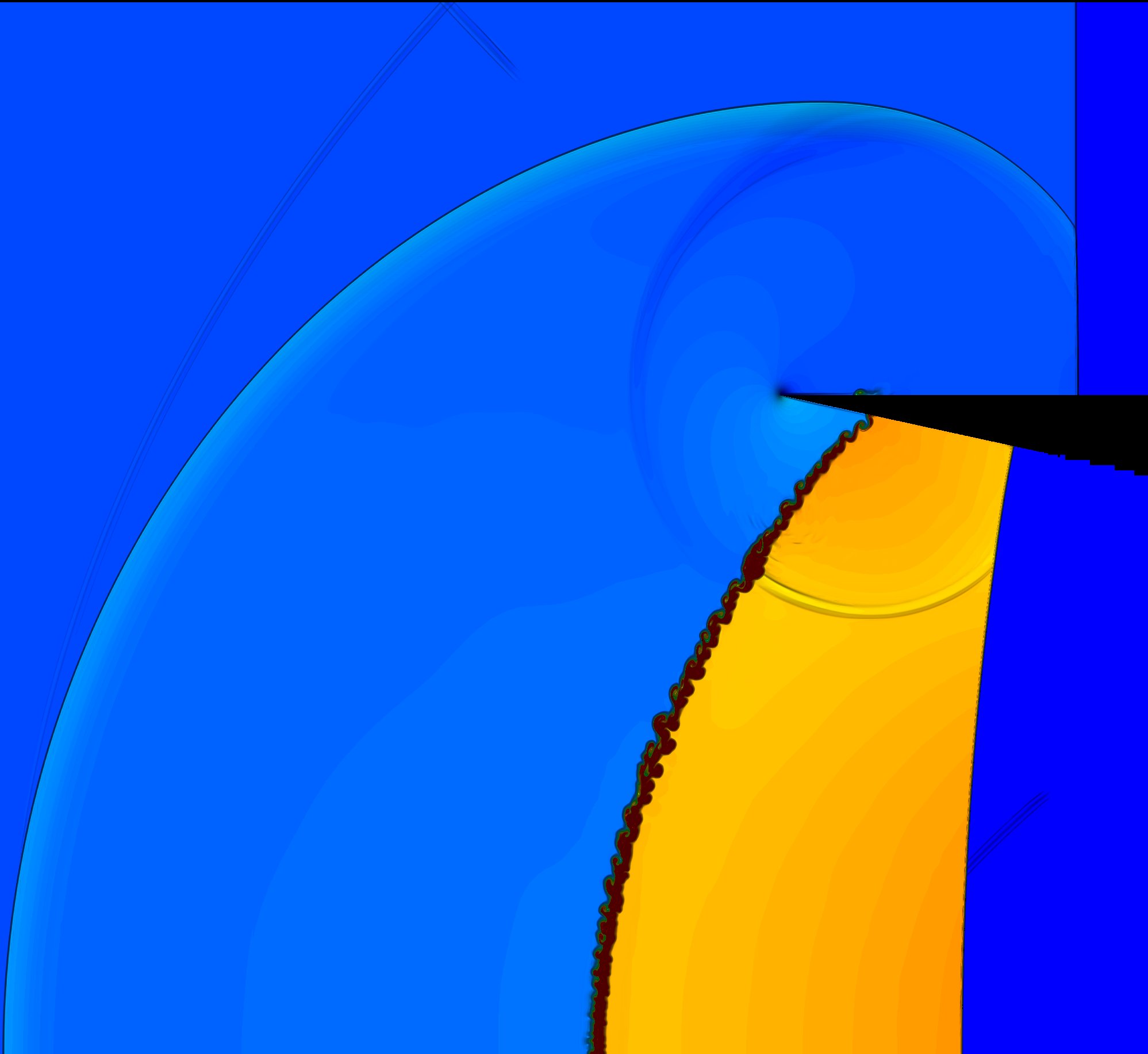 At a later time:

In polar coordinates:

shock closeup in polar:

Copyright © 1997-2020 California Institute of Technology.